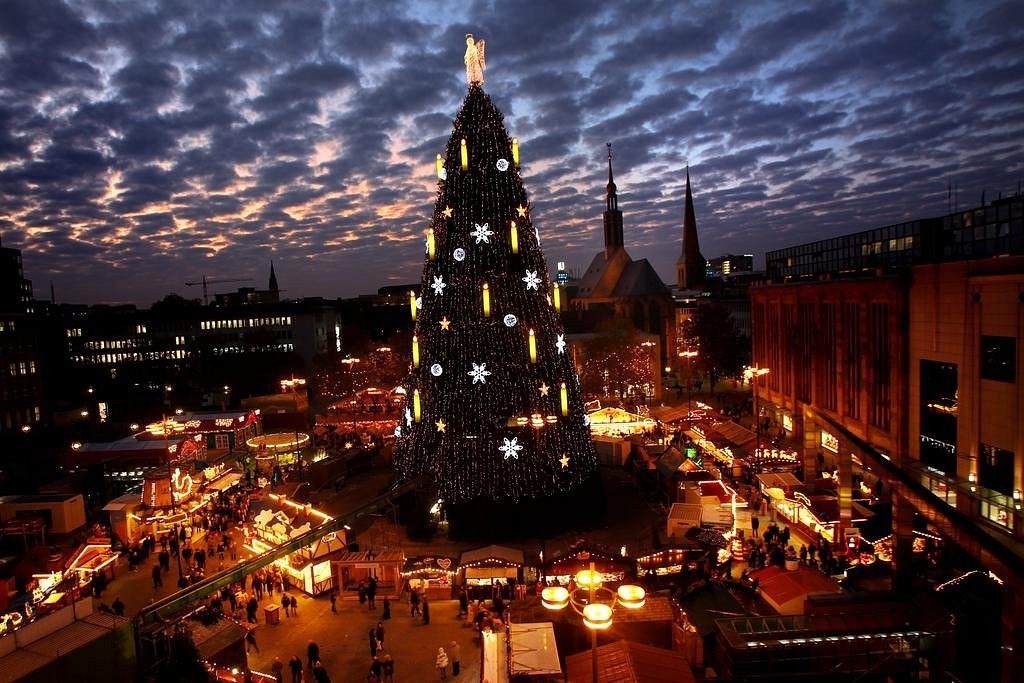 With the Staff Association (PV) to the Christmas market in Dortmund on Saturday 10 December
The Dortmund Christmas market is often described as the largest in Germany.
There are more than 300 stalls and many crafts to admire. In addition, there is also a wide range of food and drinks.
More than 3.5 million visitors come to the Dortmund Christmas market every year. This makes it one of the largest Christmas markets in the world.
Why the Dortmund Christmas Market?
1. Large Christmas market but easy to walk because everything is close together
2. Not yet discovered by many Dutch people.
3. Very atmospheric and beautifully decorated with more than 45,000 lights!
Interested in this lovely day trip?
This day is exclusively offered for PV members for 22.50 euros p.p. (maximum one guest per PV member).
Departure: 9.00 am from the large parking lot at Thales
Departure from Dortmund: 7 p.m.
Food and beverages are not included in the price.
To register: send an email to pv_hengelo@nl.thalesgroup.com before November 18th
Payment: transfer your payment to bank account (in your email), stating your name and the number of people.
In case of oversubscription, full is full, the moment of receipt of payment counts.